Live Your Best Winter at Aster Gardens
October 28th, 2022
The weather has been beautiful this fall! Residents are spending as much time outside as they can knowing what is to come. One of the many benefits of a seniors' community is that winter doesn't have to be such a burden. We have everything you need under one roof, including fun activities and the warmth of friendships.
Come in and learn more about our wonderful community and how you can live your best winter!
Linda Portsmouth
Community Leasing Coordinator
780-902-7837
[email protected]
---
Boys and Girls Club Golf Tournament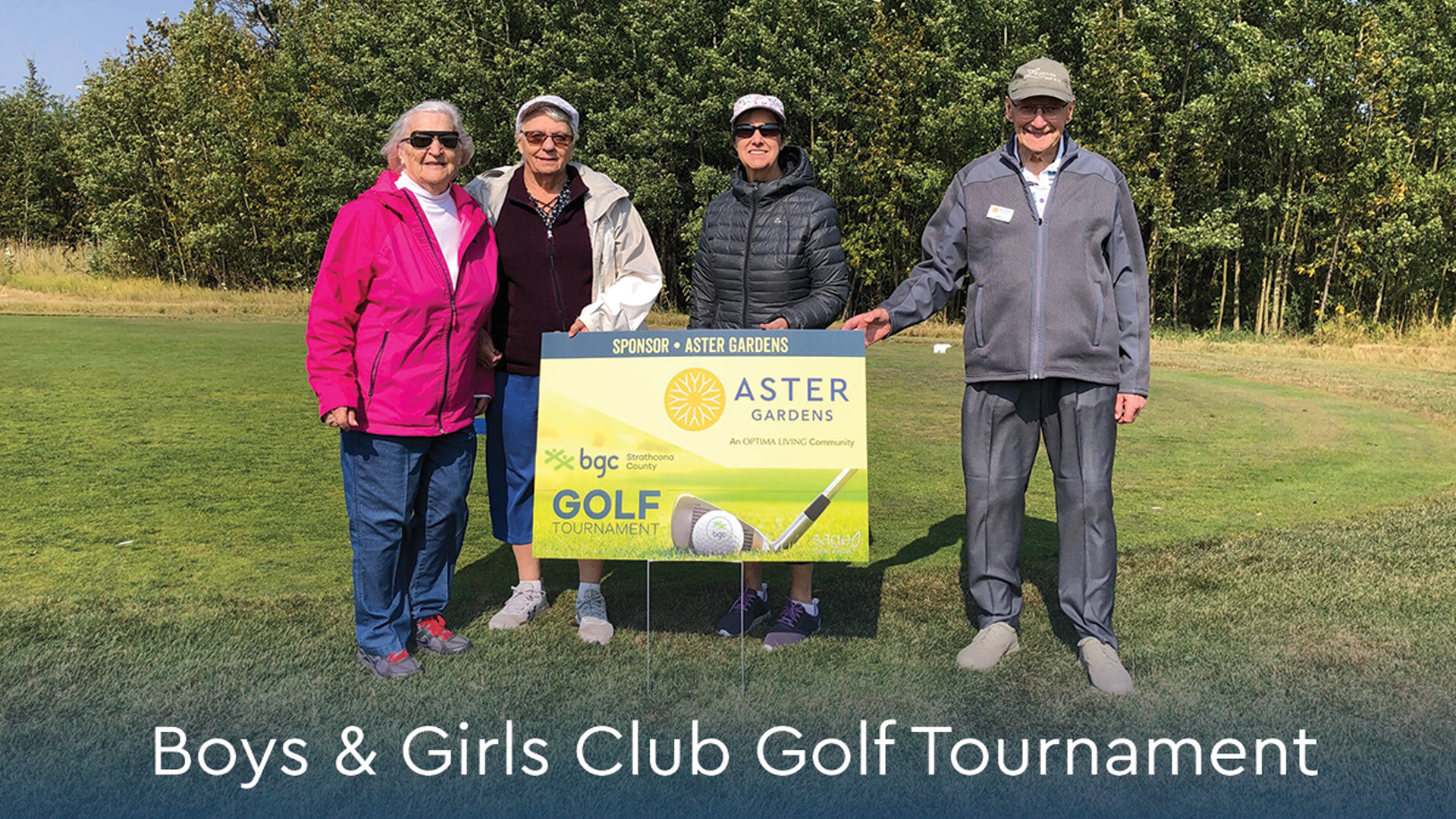 Deb and Linda had the privilege of attending the Boys and Girls Club golf tourney with four residents, where Aster Gardens sponsored hole 7! Beer pong and marshmallow contests…so much fun!
---
Introducing Optima Living TV!
Optima Living supports seniors to embrace an active and healthy lifestyle. As part of our unprecedented approach to senior life, we are excited to launch Optima Living TV: regular episodes of easily digestible content full of useful and interesting information for seniors and the people who love them. 
Each episode (viewable on the Optima Living YouTube channel at YouTube.com/optimaliving) will consist of
1. an interesting class or lesson for seniors to take part in

2. a discussion relevant to senior life full of useful information and takeaways

3. a health tip from the University of Alberta's Division Director of Geriatric Medicine Dr. Adrian Wagg
Full episodes will be released on the first Friday of each month starting on October 7th. In between each release day, there will be segment videos released called "Spotlights," bite sized content from the full episodes, easier to watch on the go.
---
National Food Bank Day
Residents stuffed the bus on National Food Bank Day. All donations went to the Strathcona Food Bank. We had a splendid afternoon with s'mores and some live music! Combined with Aster Gardens, another Optima Living community, we raised 1125 pounds of food for the Strathcona Food Bank. Read more about our food bank initiative here.
---
Happy Thanksgiving!
We celebrated Thanksgiving with our residents, and some shared special notes about what they're thankful for.
---
National Beach Day Party
We had some fun in the sun on National Beach Day! It was great to see the residents letting loose.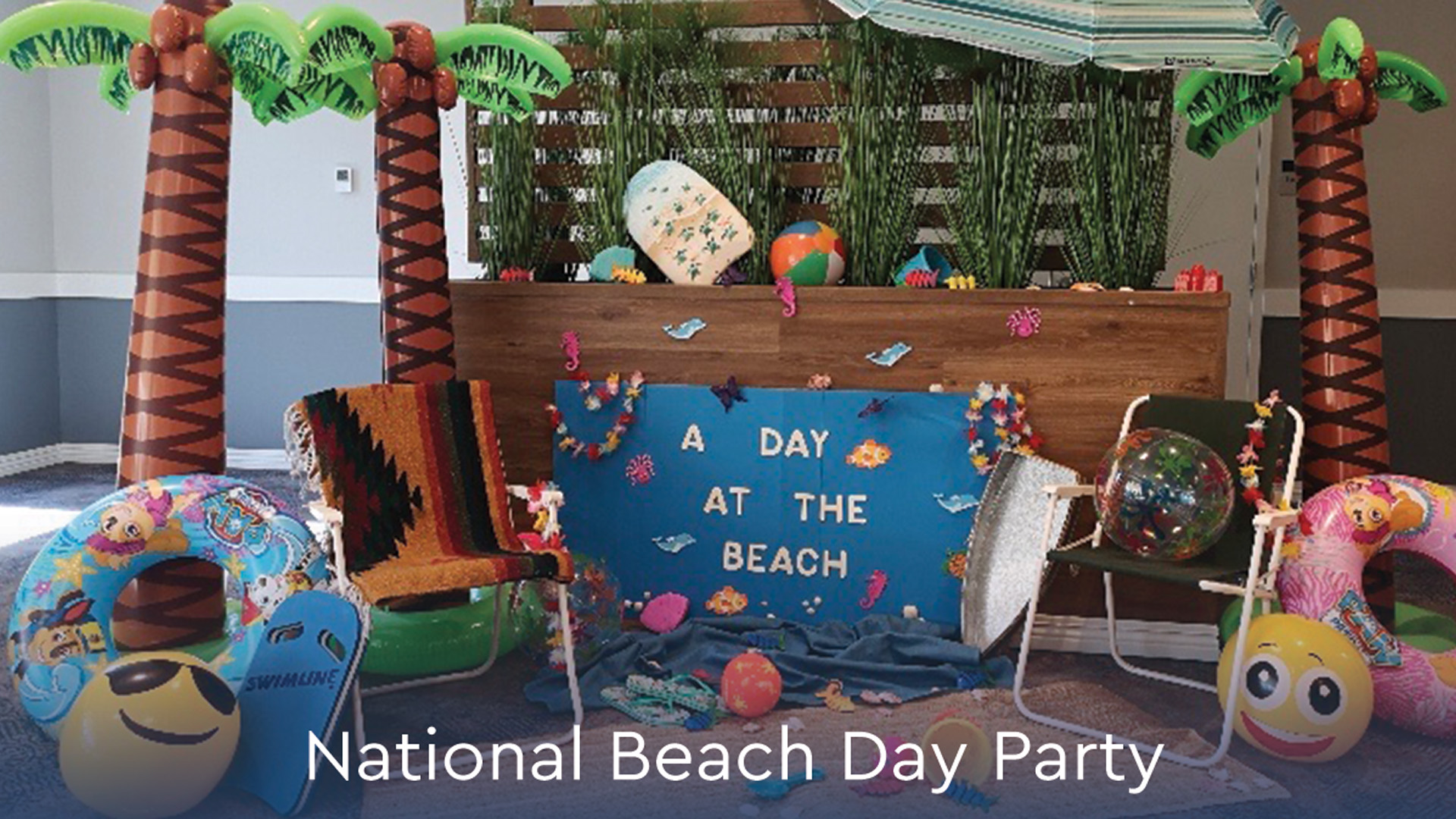 ---
Modge Podge Crafts From the Garden
We used Mod Podge and flowers from our own garden to create some beautiful keepsakes. They'll make great centrepieces for the dinner table!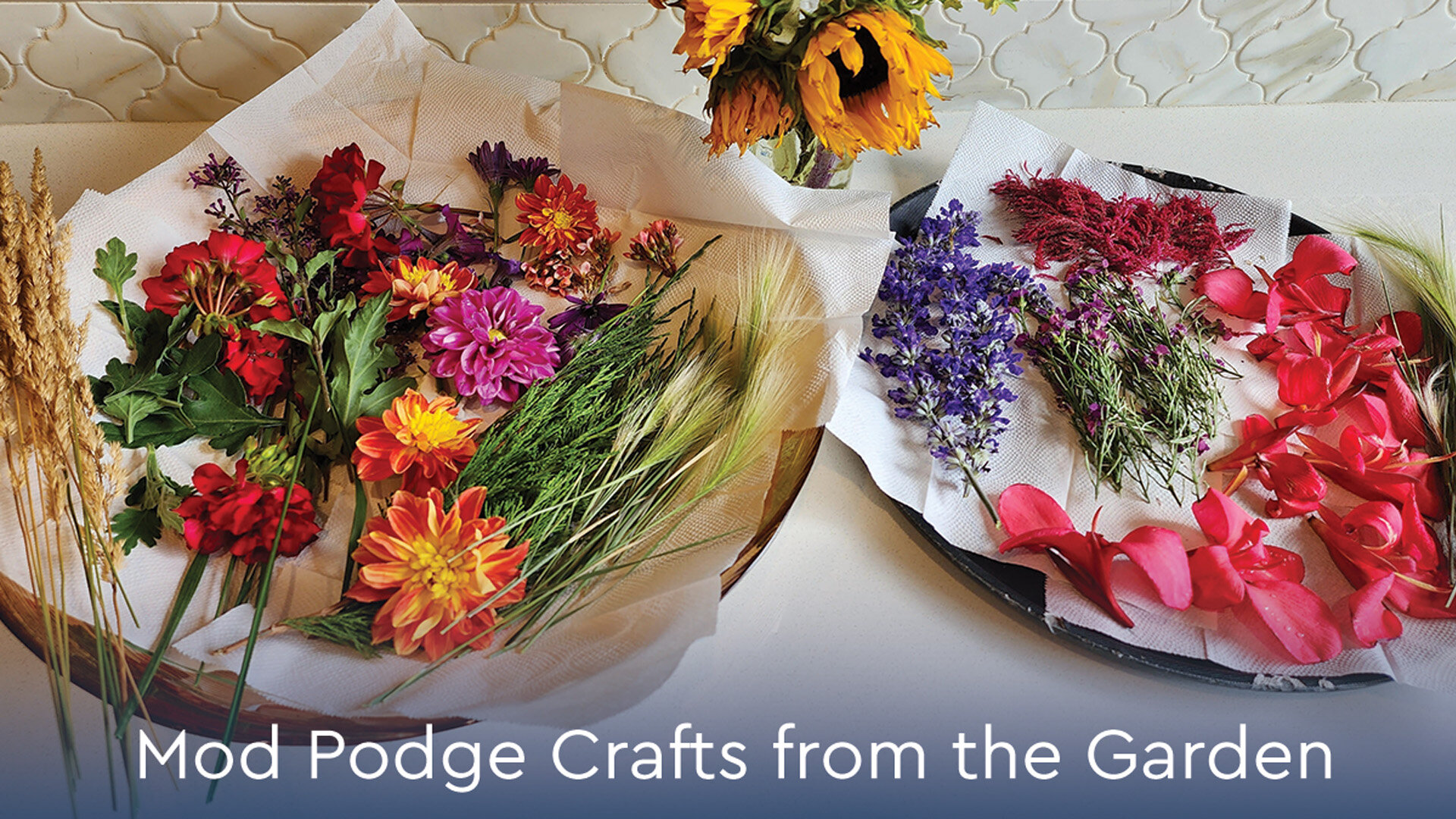 ---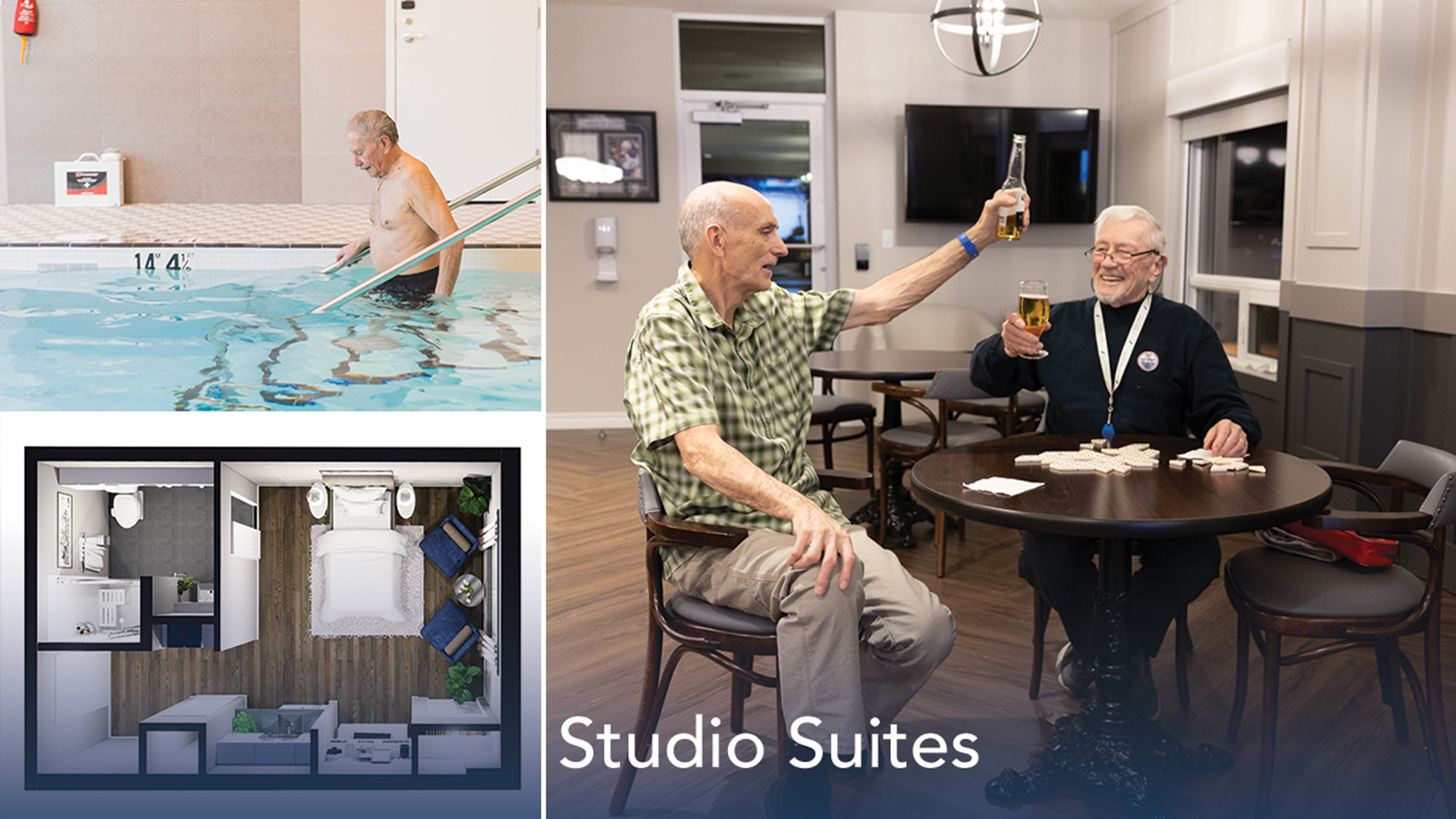 Studio Suites
Are you interested in a carefree lifestyle and connection with a community of friends and family every day?
If so, take a look Aster Gardens studio suites. Imagine affordable, carefree living starting at just $3150/month! This includes three meals a day, utilities and maintenance, weekly housekeeping with linen service, onsite 24-hour emergency call, transportation to appointments, Concierge services, use of all amenities such as indoor pool and fitness room, private dining room, pub and roof top patio, art room, library, and games room. Plus onsite physician, pharmacy, hair/nail salon, and massage therapist!
---
Memory Care
Driven by passion, knowledge, experience, research, and partnerships, we created the North Star Memory Care and Brain Health programs at Aster Gardens with you in mind. Our goal is to provide the highest possible quality of life to people living with memory concerns through the provision of care enriched with love, respect, and trust in a safe and comfortable environment.
Our studio suites are the perfect size, providing safety, comfort and at an affordable price! There is so much to enjoy outside of your suite at Aster Gardens, book a tour today!
---
Did You Know?
Did you know we have a resident referral program? Check with our Concierge for more information or call 780-902-7837.